Day 2 of the Bergen County Coaches Association wrestling tournament is

where champions are made

.

While Pascack Valley didn't have any champions, the Indians weren't far off.

Three PV wrestlers, Matt Beyer (132), Robbie Natelli (120), and Casey Lewis (182), all advanced to the second day of the county tournament, which meant all were guaranteed a top eight medal in their respective weight classes.

Beyer and Lewis placed third, while Natelli finished sixth

.

The same three wrestlers were PV's placewinners in the tournament a year ago

, too, and all three improved upon their finishes, as Beyer took fifth at the same weight class a year ago, Lewis took fifth at 170, and Natelli took eighth at 113.

Beyer, a sophomore, was the one of the three PV wrestlers who was alive in the winners bracket at the beginning of the day before settling for third in the 132-pound bracket. He went 2-1 on the day, including a tough semifinal bout which he lost 5-4 in overtime rideouts against senior Jordan Robinson of Garfield, the top seed and eventual champion.

Robinson, a runner-up in this tourney last year at 120 who finished one win shy of placing in last year's state tournament, appeared to be tiring late, but Beyer couldn't take advantage. Robinson's opponent in the final, Phil Ruiz of Becton, had to forfeit the match due to injury.

"Matty wrestled a great match. A few things that we were hoping would go our way toward the end didn't," coach Tom Gallione said. "There's a lot to build off of for later in on the year. I'm sure they'll see each other again."


Beyer was then able to rebound and win his next two bouts by scores of 9-1 and 7-2, respectively. It was his victory in the final bout that won Beyer third place, topping Daniel Nelson of Mahwah.

Casey Lewis took fourth place in the 182-pound bracket and also went 2-1 on the day. He beat Garfield's Anthony LaDuca 1-0 to get to the third place bout.

Lewis, a junior, also beat Don Bosco's Luke Chakonis by a score of 5-0.

In the third place bout, Lewis went up against Emerson/Park Ridge's Zach Lewis, whom he lost to 9-5 in a dual meet last week. Again, it was Zach Lewis that emerged victorious, though Casey Lewis put up a good fight and narrowed the margin from a week ago.

Natelii, a junior, took home sixth place after a tough 4-3 loss to Gianni Manginelli of Dumont.

A 7-0 loss to Trent Furman of Westwood sent Natelli into the fifth-place bout.

"It's been a good tournament overall. As far as today's standpoint, they wrestled tough," Gallione said. 'There were a few tough losses in the semis, but overall a lot of good stuff."

There was a legend in Pascack Valley's gym on Thursday night.

Stan Woods, New Jersey's all-time winningest wrestling coach, and his Emerson/Park Ridge team travelled to Hillsdale to take on the Indians.

Emerson came out on top 58-10. The team victories came from decisions from Robbie Natelli (9-4) and Junior Nolan Shields (6-3) while Matt Beyer claimed the team's lone major decision (14-1).

Towards the end of the match, Beyer really tried to get a takedown on Emerson's Ian Maltzan, but Maltzan stood strong long enough that Beyer just couldn't edge him for a 15 point lead. The 15 point lead would have resulted in Beyer's second technical fall victory in as many nights.

The toughest task was likely the select two that had to face Logan and Luke Mazzeo on the Emerson Cavaliers. Logan Mazzeo pinned Sophomore Jake Averna (1.24) and Luke Mazzeo pinned James Allmers (0.24).

It was most likely a tough pill for these PV wrestlers to swallow losing this badly, but the team had some words on the night that could have passed a more positive message:
"Well, I feel like we all went out there and tried our hardest, but it's a tough team," Beyer said. "And they have been tough for the past bunch of years. So it was a tough match going into it. We all just wrestled looking for the best but we came up short."

Nolan Shields, who also emerged victorious, had a positive outlook.

"We fought hard. We definitely have a couple things to work on," Nolan Shields started. "They're a tough team and everything. We are definitely getting better."

When asked to compare their performance of their first two matches, coach Tom Gallione expressed that Emerson was tougher and more prepared then Pequannock. Beyer mentioned that the energy levels were different.

"Well for one thing, the team's a lot tougher," Gallione said. "Emerson is returning Group Overall State Champs with four or five kids returning from that lineup. Tougher team, more well-balanced. We made a few mistakes but they are things that we can learn from moving forward."

"Last night there was a lot more energy because everybody's getting on a roll and a lot of guys were winning. And tonight we didn't have that as much. I think it's one of those things we have to work on," Beyer added.

After the first two matches, the Indians obviously have the whole rest of the season to play. Matt and Gallione were asked of what they can take from these first two matches to the rest of the season.

"I think we got to wrestle with using a little bit of the way we wrestled both nights. Tonight we wrestled hard, we fought against the guys even though they were much tougher, " Matt explained with confidence.

"That's why they scheduled these two tough matches early," Gallione started his explanation with. "I want to challenge these guys on this team; the juniors, the guys returning. We're going to take a lot from them. They battled no matter what the score was last night. And there's a lot of fine tuning things we have to take and move forward. Now we wrestle these guys again in the counties, maybe in the regions. Now we know some of the tendencies, some of the stuff they want to do as we work forward in the season."

​

The Indians opened their season with one tally mark on the win column.

After having four wrestlers (Robbie Natelli, Matt Beyer, Will Morris, and Casey Lewis) take home first place in their respective weight classes in the Lakeland Tournament, PV carried that same sucess to its first dual match against Pequannock.

PV beat the Panthers 44-25 Wednesday night with major decisions from sophomores Bradley Zirlin (15-4), Jake Averna (9-1), and junior Robbie Natelli (11-2). Sophomore Stephen Soravilla came back from a deficit and captured a decision (9-6). PV was also able to gets its share of pins, as the six-point contributers were Juniors Jake Prusha (0.21), George Dvoynos (3:21), and Casey Lewis (5:32). Will Morris was the lone member at the 160 weight class, and therefore was awarded a fofeit. Sophomore standout Matt Beyer won his match 16-0, and therefore was awarded with a Technical Fall.

Powered by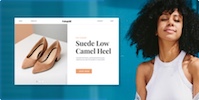 Create your own unique website with customizable templates.