The Indians could not prevail against the Golden Hawks, once again.

This comes as the fifth straight loss to River Dell within the past four years. Coming into the night, there were many question marks about which PV wrestlers would wrestle whereas the Indians had their share of injuries. In the end, the likes of Matt Beyer and Jake Averna ended up battling it out on the mat.

The match started at the 126 weight class, and PV got off to a good start with Robbie Natelli winning by a decision. PV's next wrestler was Nolan Shields, who lost to Brian Meeth in an overtime takedown.

With the match tied at 3-3, Beyer stepped up to the mat. In his bout, he tacked on five extra points for PV, winning by technical fall against Sean Burke in 2:29.

The 145 weight class seemed to be in the hands of Tommy Chiellini, but he was forced out with an apparent injury to his finger during warmups.

Stephen Soravilla unfortunately could not capitalize on his last second move to the 145 spot, as he fell to Paul Kallensee for the second time this season. Although, the Indians were still up 9-7 after the 145 weight class bout.

The three matches that followed were wrestled by Jake Prusha, Will Morris, and George Dvoynos in that order. Prusha gave up a tough decision loss at the buzzer, Morris won by a major decision, and then Dvoynos pinned his opponent, Hiyuma Nagai.

At this point, the Indians were up with a 19-10 lead over the Golden Hawks. The first of the final seven matches started out with Jack Tsokanos on the mat against Patrick Rizzo at 182. Back on January 6th, Tsokanos defeated Rizzo in a decision 3-1. But on this night, Rizzo returned the favor and beat Tsokanos by a decision score of 9-5.

Casey Lewis was one key wrestler that was definitely missed back in January against this River Dell team. Lewis pinned Tyler Neehaut in 1:41 to boost PV to a 25-13 lead.

The situation to follow did not go as planned, but did not kill the Indians' chances. Anthony Romana lost at 220 by a major decision, but Mitchell Soretta lost at 285 only by a decision. The 285 class has been a struggle for PV all season long, so to not give up six points at this class was big for the Indians to keep themselves in the match.

The match swung back to the polar opposite side of the weight spectrum, with Bradley Zirlin and Jared Wagriech wrestling at 106. Wagriech beat Zirlin by a decision in January, but pinned him in this tournament in 0:59.

River Dell controlled the score at this point in the match, winning 32-25 before the start of the 113 bout. With only two bouts left for PV to catch up, two major decisions were necessary for the win at least. The matchup was Jake Averna against Kyle Taibot.

Devastatingly, Taibot pinned Averna to seal the bout and the match for PV. There was no possible way for PV to catch up after Averna's defeat. After James Allmers lost via major decision against Jotaro Kurachi in the next and final bout, PV had no choice but to face defeat in the first round of their state sectional tournament.

However, PV's 36-25 loss was not a failure to most. The Indians clearly displayed some of the hardest fought battles on the mat of the entire season. They limited River Dell from running the table with pins and/or technical falls, and instead forced most of their matches to decisions and major decisions. This match certainly did not see PV give a lack of effort or commitment, only a lack of outcome.

For the first time in eleven years, the Indians made this tournament. With their entire roster being comprised mostly of sophomores and juniors, PV can look forward to playoff contention next season.

With no seniors in starting lineup the future is bright for @PVHS_Wrestling which made the playoffs for first time in 11 years #pvmats

— Smoke Signal Sports (@pvsportscenter) February 7, 2017

​But before that, PV has their next dual match against Glen Rock this Wednesday, February 8th.
Powered by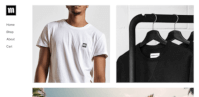 Create your own unique website with customizable templates.