The Indians finished off their team matches February 11th home against Nutley and Northern Highlands.

PV went 1-1 on the day, with their win coming from their match against Nutley. James Allmers

started off the match and

won by a technical fall. Robbie Natelli the match win a pin, followed by an overtime win by Nolan Shields.

After they jumped out to the 14-0 lead, Nutley put forth the reigning District 13 champion, Frank DeMaio. But luckily, PV had their sophomore standout Matt Beyer on the mat for them to face DeMaio. Beyer proceeded to major DeMaio with a score of 12-4.

Will Morris won by a decision at the 160 bout. After Morris' victory, PV put George Dvoynos out on the mat. During his bout, he was down 4-0 at the end of the first period. Dvoynos' opponent, Craig Hadlock, tacked on two more points in the second. But Dvoynos didn't seemed to be phased, as he recorded a takedown and pinned Hadlock in 3:40.

After the 170 bout, PV had a 27-7 with only six bouts to play. Unfortunately, the Indians lost four of those bouts and won just two. The last bout of the night was the 113 bout, which featured Jake Averna on the mat for the Indians. Averna pinned his opponent, and amazingly tied up the match score.

It looked like that the match was going to go into tie-breaking criteria. That was avoided after the Nutley coach got hit with an unsportsmanlike conduct penalty point, which put Nutley one point down from the Indians. The final score ended as 33-32 in favor of PV.

The Northern Highlands match did not quite go as well, as PV fell by a score of 42-25. Our scorers included Natelli, Beyer, Stephen Soravilla, Morris, and Zach Olson. The former two won by technical fall while the latter two won by pin. Morris won by a decision.

​Next up for all PV wrestlers is a chance to enter the Districts tournament on February 18th at River Dell High School.
Powered by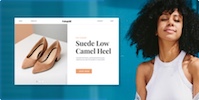 Create your own unique website with customizable templates.